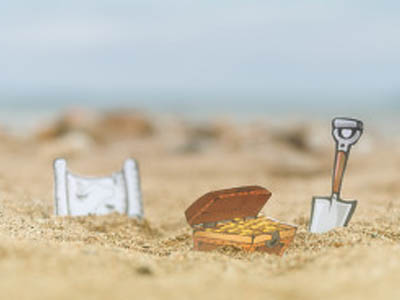 What does "Discover Your Secret Treasures" mean? And what is a "Secret Treasure" anyway? When I was a child, I always thought of a Treasure as something a pirate had hidden where it could only be found with a Treasure Map. The great adventure of life was to find the map and set out on a journey to discover the Treasure Chest.
Now I realize each person has a golden Treasure Chest within, in a special, secret place, and the map to find it is available if you know where to look.
Discover Your Secret Treasures has a map called "Energy Keys," and when we use this map, it will take us to the Treasures buried deep in our Souls. Those Treasures are ours. We are the pirates who have buried them and lost the map only to find it again when we have a burning desire to live our treasures.