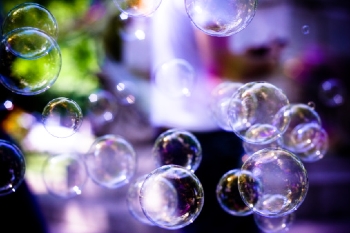 Where are your bubbles?
As we go about our daily life, there are bubbles all around us, but do we see them? Do we experience their bubbleness? Or are we too rushed, too busy thinking, too occupied with our worries, our responsibilities, our have-nots to notice them?
Fleeting moments cross our path – a black crow waddles across the road, a purple rose in a neighbor's front yard says, "Smell me," a cat meditates quietly on a front step, his feet curled under him, so calm, so contented. They are all bubbles floating around us.